Australian quant research and analytics specialist Nature is opening an office in Sydney in the New Year.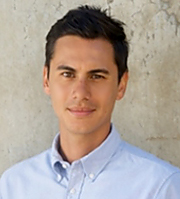 Melbourne-based Nature offers a range of services including consumer segmentation and customer value analysis, pricing evaluation, brand and communication tracking, and innovation and product development. The expansion to Sydney will tap Nature's long standing qualitative and cultural insights partnership with The Lab Insights & Strategy, which now has a growing office of six in Sydney run by Andrew Therkelsen.
The new office will be led by James Jayesuria (pictured), who joined the senior leadership team in Melbourne nearly two years ago. He previously held senior positions at insights and strategy firm Metrix Consulting, and at Millward Brown.
According to founder and MD Chris Crook, the move is a natural progression for the business following twelve years of sustained growth across both Melbourne and Sydney markets. 'An on-the-ground presence will not only help us provide an even better level of service to our existing clients in Sydney, but also enable us to better cater for local demand for our proposition'. He adds: 'James is a well-rounded consultant who clients immediately connect with – making him the perfect lead for our Sydney offering'.
Web site: www.natureresearch.com.au
Original source: Daily Research News Online